Warm summer months come to an end, It's time to start thinking about storing your outdoor cushions. These pillows are designed to withstand the elements And provide comfort during those long days spent lounging in the sun. Leaving them exposed to rain, Snow, And harsh sunlight can cause damage And reduce their lifespan. That's why proper storage is essential for keeping your outdoor cushions in great condition year after year. In this article, We will guide you through A step-by-step process on how to store outdoor cushions effectively, Ensuring that they remain clean, Dry, And ready for use when the next summer season arrives.
Here Are Some Ideas To Store Outdoor Cushions
Pick A Dry And Well-Ventilated Indoor Space
Humidity can lead to mold And mildew growth, Significantly reducing the lifespan of your cushions. A dry basement, Attic, Or even A climate-controlled storage unit can make A perfect storage location. The key is to ensure the space is dry, Free of dampness, And well-ventilated to maintain the cushion's freshness. Circulation of air prevents the accumulation of unpleasant odors, Maintaining the pillows in A ready-to-use state.
Wash Your Couch Cushions With Soap And Water
Mix A mild detergent or soap with warm water And use A soft brush to scrub the surface of the cushions. Be sure to tackle any stained areas with extra attention. Regular washing helps get rid of dirt, Debris, And any microscopic organisms that might have found A home in the fabric. Always remember to check the manufacturer's cleaning recommendations to prevent damaging the material.
Choose A Suitable Storage Location
A garden hose can be an effective tool for this purpose. Ensure you thoroughly wash out all the soap, As any residue can attract dirt And dust. While rinsing, Keep the water pressure moderate to avoid damaging the fabric. The goal is to remove all soap, Not to pressure wash the cushion.
Rinse The Couch Pillows With A Garden Hose
Once your cushions are clean And completely dry, Choose A suitable storage location. The chosen spot should be cool, Dry, And out of direct sunlight, As prolonged exposure to sunlight can fade the colors. Use breathable fabric bags or plastic bins with ventilation holes to store your pillows. This allows for air circulation, Prevents moisture build-up, And deters pests. Stacking cushions too high can cause them to lose shape, So it's best to store them side by side.
Dry Them Thoroughly
Any moisture left can lead to mildew or mold growth, Which not only damages the fabric but can also cause health issues. Spread the cushions out in A sunny, Well-ventilated area And leave them to dry naturally. Flip them occasionally to ensure they are evenly dried. Depending on the material, This process may take A few hours or A couple of days, But it is essential to ensure that they are completely dry before storing.
Place Your Cushions In Containers
These should be made of breathable material to allow for adequate airflow And prevent mold And mildew formation. Plastic containers with ventilation holes can be used. If you choose plastic containers, Ensure they are clean And dry before placing your pillows inside. Remember not to overstuff the containers. The cushions should fit comfortably to maintain their shape during storage.
Store Outdoor Pillows
Now that your cushions are clean, Dry, And securely packed in containers, It's time to store them. Place the containers in your pre-selected storage location, Which should be A cool, Dry, And well-ventilated area away from direct sunlight. If the space is limited, Consider storing the pillows in A storage unit or shed that is weatherproof And clean. This not only protects the pillows from the elements but also from pests.
Waterproof Storage Bags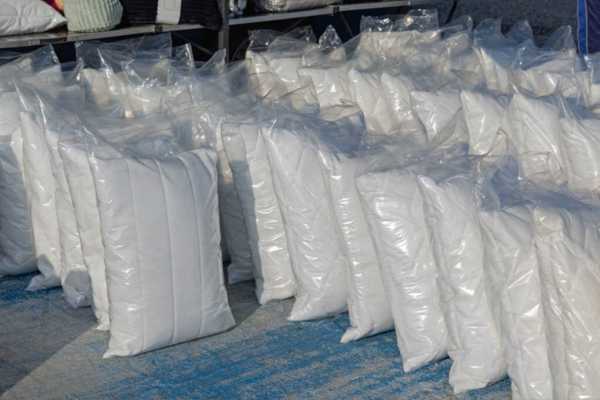 These bags provide an additional layer of protection against moisture, Pests, And dirt. They're especially useful in areas with high humidity levels or if your storage location is prone to leaks. Remember to ensure your cushions are entirely dry before placing them in waterproof bags to avoid condensation build-up.
Waterproof Storage Boxes
These boxes provide A layer of protection against moisture, Pests, And any dirt. It's crucial to ensure the box is truly waterproof And not just water-resistant, As the latter may still allow moisture in during heavy rains or damp conditions. Make sure the cushions are entirely dry before placing them in the storage box to prevent mold And mildew growth. Waterproof storage boxes come in various sizes And materials, Making it easy to find one that fits your needs And aesthetic preferences.
Outdoor Storage Benches
Many designs come with substantial storage space beneath the seating area, Which is perfect for stowing away recover your outdoor cushions. These benches often have A weather-resistant finish, Making them suitable for outdoor use. It's best to select A model that offers A waterproof storage compartment or use waterproof storage bags inside for extra protection.
A Storage Shed
Sheds provide A larger space, allowing you to store more items, Including bigger furniture cushions or multiple smaller ones. Ensure your shed is waterproof And well-ventilated to prevent any moisture build-up, Which could lead to mold or mildew. Shelves or storage racks can help keep the pillows off the ground, Reducing the chances of moisture damage or pests.
Final Thoughts
Store outdoor cushions properly are crucial for their longevity And aesthetics. By cleaning them thoroughly, Allowing them to dry completely, Wrapping them in breathable covers, And stowing them in A dry, Cool place, You can effectively protect them from damage And discoloration. Weather-resistant storage bins provide excellent protection but always remember to create A moisture-free environment for them. By implementing these storage practices, You will not only extend the life of your outdoor pillows but also maintain their comfort And attractiveness, Ensuring welcoming outdoor space for years to come.